December Events
Join Us!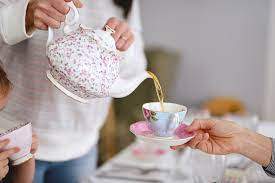 December 10th
2:00 - 3:30 p.m.
Holiday Fika
Swedish Coffee & Tour
$15 pp RSVP 772-778-3435
Limited Availability
Hallstrom House
1723 Old Dixie Highway S.W., Vero Beach
Fika is a concept, state of mind, an attitude and an important part of Swedish culture.
Many Swedes make time for fika each day.
Making time for friends and colleagues to share a cup of coffee or tea
and a little something to eat.
**********************************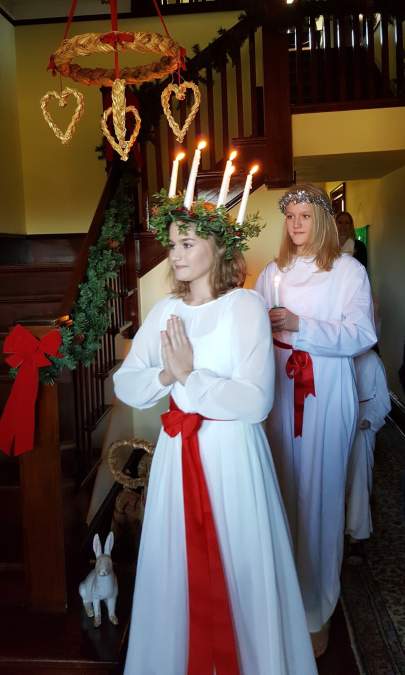 Sunday, December 11th
St. Lucia Swedish Christmas Celebration
at the Hallstrom House
1723 Old Dixie Hwy. S.W. Vero Beach
2:00 - 4:00 p.m.
Procession 1t 3:00 p.m.
Admission: Food Bank Items
St. Lucia's Day, festival of lights celebrated in Sweden, Norway,
and the Swedish-speaking areas of Finland on December 13 in honor of St. Lucia (St. Lucy).
One of the earliest Christian martyrs, St. Lucia was killed by the Romans in 304 CE because of her religious beliefs.