Vero Beach Railroad Station & Exhibit Center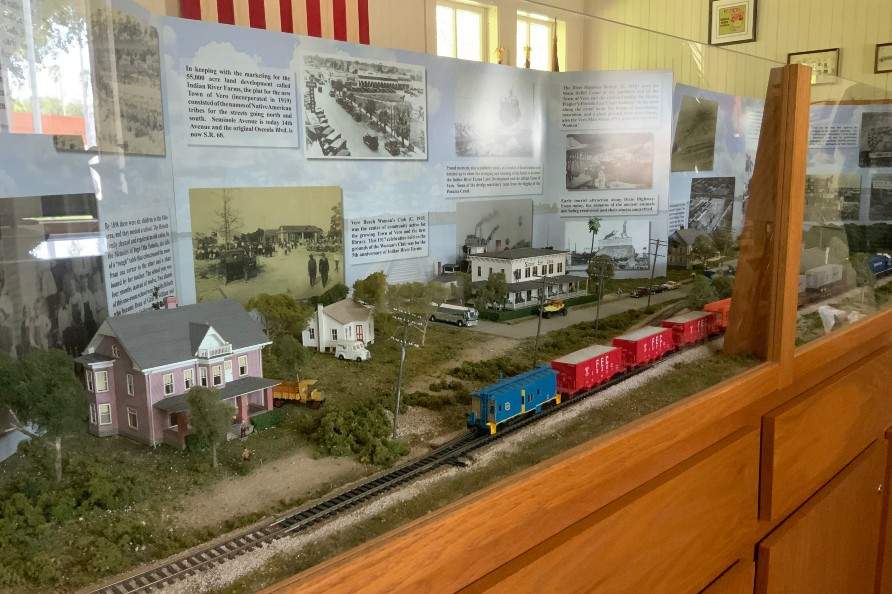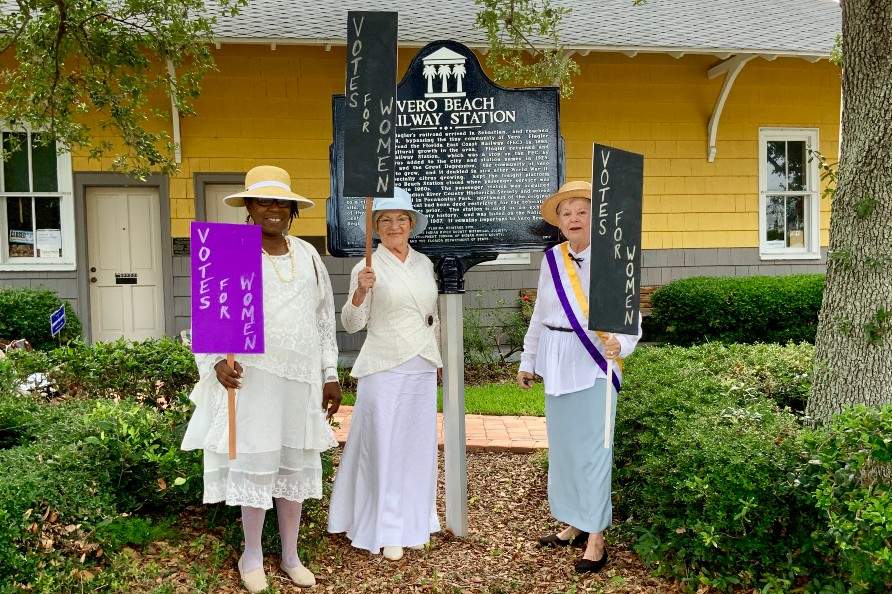 Location:
2336 14th Avenue
Vero Beach, Florida 32960
Office Phone:
772-778-3435
In 1984, the Indian River County Historical Society purchased of the abandoned 1903 Vero Beach Railroad Station and embarked on its first historic preservation project. Purchased for $1.00 from the Florida East Coast Railway (FEC), it also required that the building be moved to another location.
With community support and grant funding from the Florida Bureau of Historical Resources, the move was made to a vacant parcel of land owned by the City of Vero Beach. Ironically, this land had been purchased in 1924 for relocation of the railroad station. The restored Railroad Station and grounds were opened in 1987 becoming the office of the Indian River County Historical Society and Exhibit Center. The Vero Beach Railroad Station was the first building in Indian River County to be listed on the National Register of Historic Places in January 1987.
The decision to restore this humble example of Indian River County history was made to demonstrate that the Society was sincere in its mission statement and that old buildings could be preserved, restored, repurposed, and integral to the future of the community.
The Station is not open regular hours at this time. Private tours may be arranged by calling the Station office at 772-778-3435.